On se retrouve pour notre deuxième article sur les faux-amis. Cette fois-ci, nous allons voir d'autres exemples tirés de la vie quotidienne, dans l'ordre alphabétique, avec un exemple pour chacun (avec une traduction, bien sûr !) :
A to D / A à D
(To) achieve & achever
Did you achieve what you wanted to? As-tu accompli ce que tu voulais ?
We will surely achieve our objectives. Nous allons certainement atteindre nos objectifs.
When do you think you will finish / complete the work? Quand pensez-vous achever les travaux ?
Ancient & ancien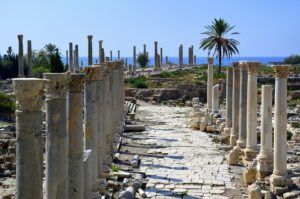 The archaeologists have uncovered some ancient ruins. Les archéologues ont découvert de ruines antiques / anciennes.
He's my former /old / ex-boyfriend. C'est mon ancien / ex-petit ami.
Chance & chance
I met him quite by chance. Je l'ai rencontré tout à fait par hasard.
With the strike, they had no chance of arriving on time. Avec la grève, ils n'avaient aucune chance d'arriver à l'heure.
I was lucky enough to have the best choice. J'ai été assez chanceux pour avoir le meilleur choix.
(To) charge & charger
He was charged with murder. Il a été accusé de meurtre.
They've charged me the wrong amount! Ils m'ont facturé / fait payer la mauvaise somme !
I've finished loading the lorry. J'ai fini de charger le camion.
Comprehensive & compréhensif
Thank you for the comprehensive report. Merci pour le rapport complet / détaillé.
She was so understanding. Elle s'est montrée si compréhensive.
Consistent & consistant
Their words aren't consistent with their actions. Leurs paroles ne sont pas cohérentes avec leurs actes.
The couscous was so filling! Le couscous était trop consistant !
You need a hearty breakfast before the day ahead. Tu as besoin d'un petit-déjeuner consistant avant la journée qui s'annonce.
(To) deceive & décevoir
I can't believe he deceived me like that! Je n'arrive pas à croire qu'il m'a trompé / dupé comme ça !
They didn't want to disappoint me / let me down. Ils ne voulaient pas me décevoir.
E to P / E à P
Expertise & expertise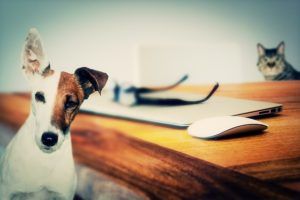 The insurance company's going to send someone to do the appraisal / assessment. Les assurances vont envoyer quelqu'un pour faire l'expertise.
We appreciate the expertise you bring us. Nous sommes reconnaissants pour les compétences / le savoir-faire que vous nous apportez.
Four & four
A table for four, please? Une table pour 4, s'il vous plaît ?
You can take it out the oven in 10 minutes. Tu peux le sortir du four dans 10 minutes.
Habit & habit
It's a bad habit. C'est une mauvaise habitude.
She's wearing a blue outfit. Elle porte un habit bleu.
Hazard & hasard
There's a hazard on the road. Il y a un danger sur la route.
Do you know what time he'll arrive by any chance? Sais-tu à quelle heure il va arriver à tout hasard ?
Pain & pain
These tablets should ease the pain. Ces comprimés devraient soulager la douleur.
That guy's a real pain in the neck. Il est vraiment casse-pieds ce mec !
Would you like some more bread? Aimerais-tu encore du pain ?
Patron & patron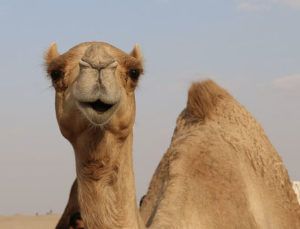 We're both patrons of the theatre. Nous sommes tous les deux parrains du théâtre.
Car park for patrons only. Parking réservé aux clients.
He's the boss of a big team. C'est le patron d'une grande équipe.
Petrol & pétrole
How much is a litre of petrol? Combien coûte un litre d'essence ?
There are oil reserves in the North Sea. Il y a des réserves de pétrole dans la Mer du Nord.
Precise & préciser
What are the precise figures? Quels sont les chiffres exacts ?
Can you clarify what you mean? Peux-tu préciser ce que tu veux dire ?
It should be made clear that… Il convient de préciser que…
Proper & propre
I don't have the proper tools. Je n'ai pas les bons outils.
You're not wearing proper clothes for a wedding. Tu ne portes pas des habits appropriés pour un mariage.
The kitchen is clean. La cuisine est propre.
He built his own house. Il a construit sa propre maison.
R to T / R à T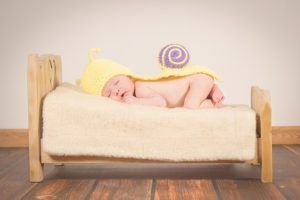 (To) rest & rester
I just want to rest! Je veux juste me reposer !
How many are left? Il en reste combien ?
They're going to stay for a week. Ils vont rester pendant une semaine.
(To) retire & retirer
He's retiring next year. Il prend sa retraite l'année prochaine.
I need to withdraw some money. J'ai besoin de retirer de l'argent.
(To) slip & slip
The floor's wet, don't slip. Le sol est mouillé, ne glisse pas.
You wear underpants under your trousers. On porte un slip en dessous de son pantalon.
Tentative & tentative
He was very tentative in coming forward. Il a avancé / s'est manifesté de façon très hésitante (timide).
She's had a tentative idea for her next book. Elle a eu un début d'idée pour son prochain livre.
It was a good try. C'était une belle tentative.
Title & titre
What's the title of your book? Quel est le titre de ton livre ?
Have you seen the headlines? Tu as vu les titres (de l'info) ?