Voici le 3e article sur les principaux faux-amis entre le français et l'anglais. Comme les deux précédents, nous aurons un exemple pour chacun des faux-amis, ainsi que la traduction de l'anglais vers le français :
B to C / B à C
(To) bless & blesser
The bishop blessed his congregation. L'évêque a béni son assemblée.
Bless you! A vos souhaits !
2 players were injured. 2 joueurs ont été blessés.
I didn't want to hurt / upset you. Je ne voulais pas te blesser.
Camera & caméra
Did you bring your camera? As-tu apporté ton appareil photo ?
I've just bought a new video camera (camcorder). Je viens d'acheter une nouvelle caméra (caméscope).
Car & car
I've just got my new company car. Je viens de recevoir ma nouvelle voiture de fonction.
We all went by coach. Nous y sommes tous allés en car/voiture.
Caution & caution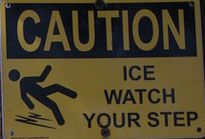 We recommend caution when using this machine. Nous vous conseillons d'être prudent (de la prudence) quand vous utilisez cette machine.
They were released on bail. Ils ont été libérés sous caution.
You need a guarantee to rent this flat. Vous aurez besoin d'une caution pour louer cet appartement.
Circulation & circulation
There are a lot of coins in circulation. Il y a beaucoup de pièces (d'argent) en circulation (la circulation en général).
There is less traffic at night. Il y a moins de circulation (de monde sur les routes) la nuit.
Confused & confus
You've confused me. Tu m'as embrouillé.
She was upset. Elle était confuse (troublée, déconcertée).
The situation is unclear. La situation est confuse.
Crane & crâne
You will need a crane to lift all that. Vous aurez besoin d'une grue pour soulever tout cela.
She's fractured her skull. Elle s'est fracturé le crâne.
F to N / F à N
Fortunate & fortuné
I was fortunate to have a close friend who could listen to me. J'étais chanceux d'avoir un ami proche pour m'écouter.
They come from a wealthy family. Ils sont issus d'une famille fortunée.
Genial & génial
They were genial (friendly / kind) hosts. Nos hôtes étaient sympathiques.
That's a great idea! C'est une idée géniale !
Gentle & gentil
She has such a gentle character. Elle a un caractère si doux.
That's really kind of you. C'est vraiment gentil de ta part.
(To) hurt & heurter
Did it hurt you? Est-ce que ça t'a fait mal ?
The car hit a cyclist. La voiture a heurté un cycliste.
Inconvenient & inconvenant
That would be inconvenient for our customers. Ce serait peu pratique pour nos clients.
It would be improper not to go. Il serait inconvenant de ne pas y aller.
His words were inappropriate. Ses paroles étaient inconvenantes.
Medicine & médecin
Have you taken your medicine? As-tu pris tes médicaments ?
I'm going to the doctor's later. Je vais chez le médecin tout à l'heure.
Novel & nouvelle
His latest novel is coming out next month. Son dernier roman va sortir le mois prochain.
That's a novel idea! C'est une idée novatrice !
Have you heard the news? As-tu entendu les nouvelles ?
They've just bought a new car. Ils viennent d'acheter une nouvelle voiture.
They've just bought a (brand) new car. Ils viennent d'acheter une voiture neuve.
P to S / P à S
Parents & parents
I phoned my parents last night. J'ai appelé mes parents (ma mère & mon père) hier soir.
My aunt is my closest relative / relation. Ma tante est mon plus proche parent.
Partition & partition
We're going to put a partition to divide the meeting room into two. Nous allons mettre une cloison pour diviser la salle de réunion en deux.
I need to give the score to the cellists. Je dois donner la partition aux violoncellistes.
Phrase & phrase
Have you ever heard that phrase before? As-tu déjà entendu cette expression ?
That's a long sentence! C'est une longue phrase, ça !
Property & propreté
'Private property'. 'Propriété privée'.
We can't fault the restaurant's cleanliness. Nous ne pouvons pas critiquer la propreté du restaurant.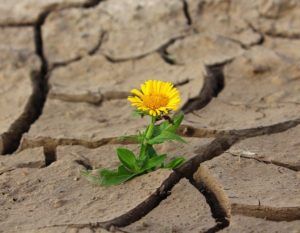 Rude & rude
Don't be so rude! Ne sois pas si impoli !
The region has a very harsh climate. La région a un climat très rude.
Sale & sale
He works in sales. Il travaille dans les ventes.
The sales begin next Wednesday. Les soldes commencent mercredi prochain.
Your shoes are dirty. Tes chaussures sont sales.
Supplier & supplier
I'm going to change supplier. Je vais changer de fournisseur.
I beg you to reconsider. Je vous supplie de changer d'avis.