Ah les faux amis, les mots français qui ont des similitudes trompeuses avec des mots en anglais ! Qui ne s'est pas déjà fait avoir par certains de ces mots ?! Il y en a bien sûr d'autres, mais voici une liste des principaux :
A to G / A à G
Actual & actuel
I prefer my current / present boss. Je préfère mon chef actuel.
What was the plane's actual time of arrival? Quelle était l'heure effective / réelle d'arrivée de l'avion ?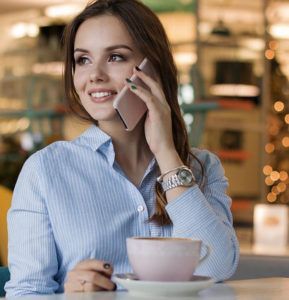 Actually & actuellement
– Can I speak to Mr Jones, please? – I'm afraid he's away from his desk at the moment. – Puis-je parler à M Jones, s'il vous plaît? – Malheureusement, il n'est pas à son bureau actuellement.
Are you still thinking of leaving? No! I've actually just been promoted! Tu penses toujours partir? Non ! En fait, je viens d'avoir une promotion !
Agenda & agenda
What's on the agenda for the meeting? Quel est l'ordre du jour pour la réunion ?
I'll make a note in my diary. Je vais le noter dans mon agenda.
Arrive & arriver
What time does your flight arrive? A quelle heure arrive ton vol ?
I can't manage to change the ink cartridge. Je n'arrive pas à changer la cartouche d'encre.
Assist, assister à / attend & attendre
2 people assisted him with the assembly. 2 personnes l'ont aidé avec le montage.
How many people are going to attend the meeting? Combien de personnes vont assister à la réunion ?
Have you been waiting long? Tu attends depuis longtemps ?
Benefit & bénéfice
What are the benefits of this product? Quels sont les avantages de ce produit ?
We increased our profit last year. Nous avons augmenté notre bénéfice l'année dernière.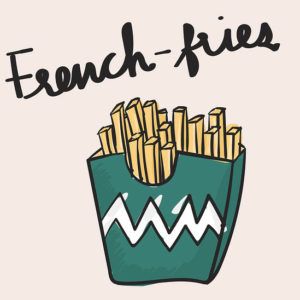 Chips & chips
Would you like chips or pasta with that? Aimeriez-vous des frites ou des pâtes avec cela ? (Aux États-Unis, les frites se disent French fries)
Two packets of crisps, please. Deux paquets de chips, s'il vous plaît.
College & collège
In the UK, people study in college from 16 to 18 years old. Au Royaume-Uni, college correspond à la première et la terminale.
In the US, college is like university in the UK. Aux  États-Unis, l'équivalent des universités s'appelle college.
The French collège is like the British secondary school. Le collège français est comme le secondary school britannique.
Course & course
I'm doing a course in French. Je fais une formation de français.
We had a three-course lunch. Nous avons mangé un déjeuner à trois plats.
Did you see the race? Tu as vu la course ?
Cry & crier
Don't cry! Ne pleure pas !
I wish they'd stop shouting. J'aimerais bien qu'ils arrêtent de crier.
Delay & délai

There's a 30-minute delay. Il y a un retard de 30 minutes.
What is the delivery time? Quel est le délai de livraison ?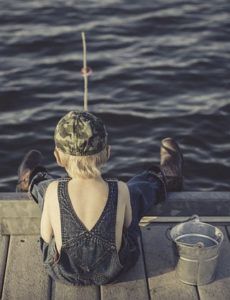 Demand & demander
It demands a lot of patience. Cela exige beaucoup de patience.
Feel free to ask any questions should you have any. Sentez-vous libres de poser des questions si vous en avez.
If you need anything, you've just got to ask. Si vous avez besoin de quelque chose, vous n'avez qu'à demander.
Education & éducation

What do you think about the government's education policy? Que pensez-vous de la politique d'éducation (en termes d'écoles) du gouvernement ?
I don't really like their upbringing. Je n'aime pas trop leur éducation (de la part des parents).

Grand & grand

The reception area of that hotel is very grand. La réception de cet hôtel-là est très imposante, grandiose.
Basketball players are often very tall. Les joueurs de basket sont souvent très grands.
She's a great actress. C'est une grande (super) actrice.
Russia is a large country. La Russie est un grand pays.
Grape & grappe

I prefer red grapes. Je préfère les raisins rouges.
Can you get a bunch of grapes? Tu peux acheter une grappe de raisins ?
I to M / I à M
Ignore & ignorer (ne pas savoir)
He completely ignored me. Il m'a complètement ignoré.
The investigators don't know the causes of the accident. Les enquêteurs ignorent (ne connaissent pas) les causes de l'accident.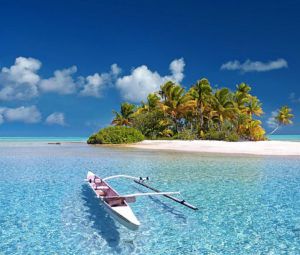 Inhabited & inhabité
It was the first region to be inhabited. C'était la première région à être habitée.
The island is uninhabited. L'île est inhabitée.
Injure & injurier
He was injured last night. Il était blessé hier soir.
He was insulting everyone. Il injuriait tout le monde.
Large & large

China is a large country. La Chine est un grand pays.
It's a very large encyclopaedia. C'est une encyclopédie très complète.
It's a very wide road. C'est une route très large.
Library & librairie

You borrow books from a library. On emprunte des livres d'une bibliothèque.
You buy books in a bookshop. On achète des livres dans une librairie.
Location & location
Our office is in a prime location. Notre bureau se trouve dans un endroit stratégique.
Where is the car rental desk? Où se trouve le bureau de location de voitures ?
Marriage & mariage
A marriage begins during the wedding. Un mariage (la vie conjugale) commence pendant le mariage (la cérémonie).
P to V / P à V
Pass an exam & passer un examen
He's just passed his driving test. Il vient d'avoir / réussir son permis.
Many students sit exams in May and June. Beaucoup d'étudiants passent des examens en mai et juin.
He's just taken his driving test. Il vient de passer son permis.
Preservative & préservatif
Are there any preservatives in the jam you've made ? Y a-t-il des conservateurs (agents de conservation) dans la confiture que tu as faite ?
How much does a condom cost? Combien coûte un préservatif ?
Resume & résumer
Let's resume at 2 o'clock. Reprenons à 14h.
Let's summarize / let's sum up what we've decided so far. Résumons les décisions que nous avons prises jusqu'à présent.
Sensible
That's a sensible decision. C'est une décision sensée / raisonnable.
I've got sensitive skin. J'ai la peau sensible.
Socket & socquette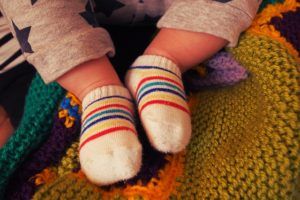 There are three sockets over there if you need them. Il y a trois prises (murales) là-bas si vous en avez besoin.
Do you sell ankle socks? Vendez-vous des socquettes ?
Souvenir & souvenir
Did you buy any souvenirs while you were on holiday? As-tu acheté des souvenirs (objets, cadeaux) pendant tes vacances ?
I've got fond memories of the trip. J'ai de bons souvenirs (dans la tête) du voyage.
Surname & surnom
Can you spell your surname, please? Pouvez-vous épeler votre nom de famille, s'il vous plaît ?
That's just my nickname. Ce n'est que mon surnom.
Sympathetic (to) & sympathique
They were so sympathetic. Ils étaient si compatissants (parfois favorable à).
They were so nice / friendly. Ils étaient si sympathiques.
Terrible & terrible
The weather was terrible / awful! Il a fait un temps horrible !
The film was fantastic / terrific! Le film était terrible / super !
Venue & venue
The venue we rented for the party was too small. La salle (l'endroit) que nous avons louée pour la soirée était trop petite.
Their arrival / coming took me by surprise. Leur venue m'a pris au dépourvu.