There is et there are en anglais : c'est quoi la différence ? Et que vient faire ago dans tout ça ?! Eh bien, ce sont tous les trois des possibilités de dire IL Y A en anglais. Regardons-les de plus près :
Leçon en vidéo:

Leçon en texte:
Ago
Ago exprime le temps entre une action terminée ou passée et le moment présent. Ago est toujours utilisé avec le prétérit en anglais. Regardons ces exemples :
We moved to Paris five years ago. Nous nous sommes installés à Paris il y a cinq ans.
I emailed him the documents a fortnight ago. Je lui ai envoyé les documents il y a quinze jours.
Our new factory opened six months ago. Notre nouvelle usine a ouvert ses portes il y a six mois.
There are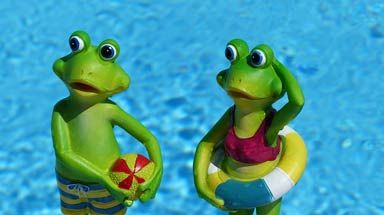 There are peut se traduire par il y a ou il existe. There are prend systématiquement le pluriel. Au simple past, there are devient there were et there have been au present perfect.
There are several interesting museums in the area. Il y a plusieurs musées intéressants dans la région.
There are so many lorries on the roads nowadays. Il y a tellement de camions sur les routes de nos jours.
Are there are more pens in the drawer? Y a-t-il davantage de stylos dans le tiroir.
There weren't a lot of empty seats on my flight. Il n'y avait pas beaucoup de places vides dans l'avion que j'ai pris.
There have been more visitors to the city since the new exhibition centre opened. Il y a davantage de visiteurs dans la ville depuis l'ouverture du nouveau parc des expositions.
There is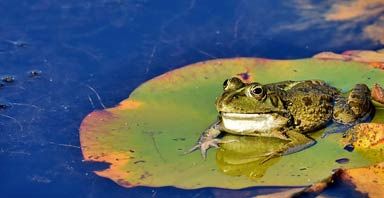 There is peut également se traduire par il y a ou il existe. There is prend, cependant, systématiquement le singulier. Au simple past, there is devient there was et there has been au present perfect.
There is more to see nearer the coast. Il y a plus à voir plus près de la côte.
There is only one option around here for a decent business lunch. Il n'y a qu'une seule option par ici pour un bon déjeuner d'affaires.
Is there anything else you need? Y a-t-il autre chose dont vous auriez besoin ?
There was less traffic last night. Il y avait moins de monde sur les routes hier soir.
There hasn't been a lot of rain lately. Il n'y a pas eu beaucoup de pluie ces derniers temps.
D'autres articles dans cette série se trouvent ici. Bonne lecture!